Welcome to iAgent Offer. iAgent gives you, the Real Estate Agent the power of our Investor Capital to present a direct competitive offer for your seller.
Review the buy box below (or click here to download) the investor criteria.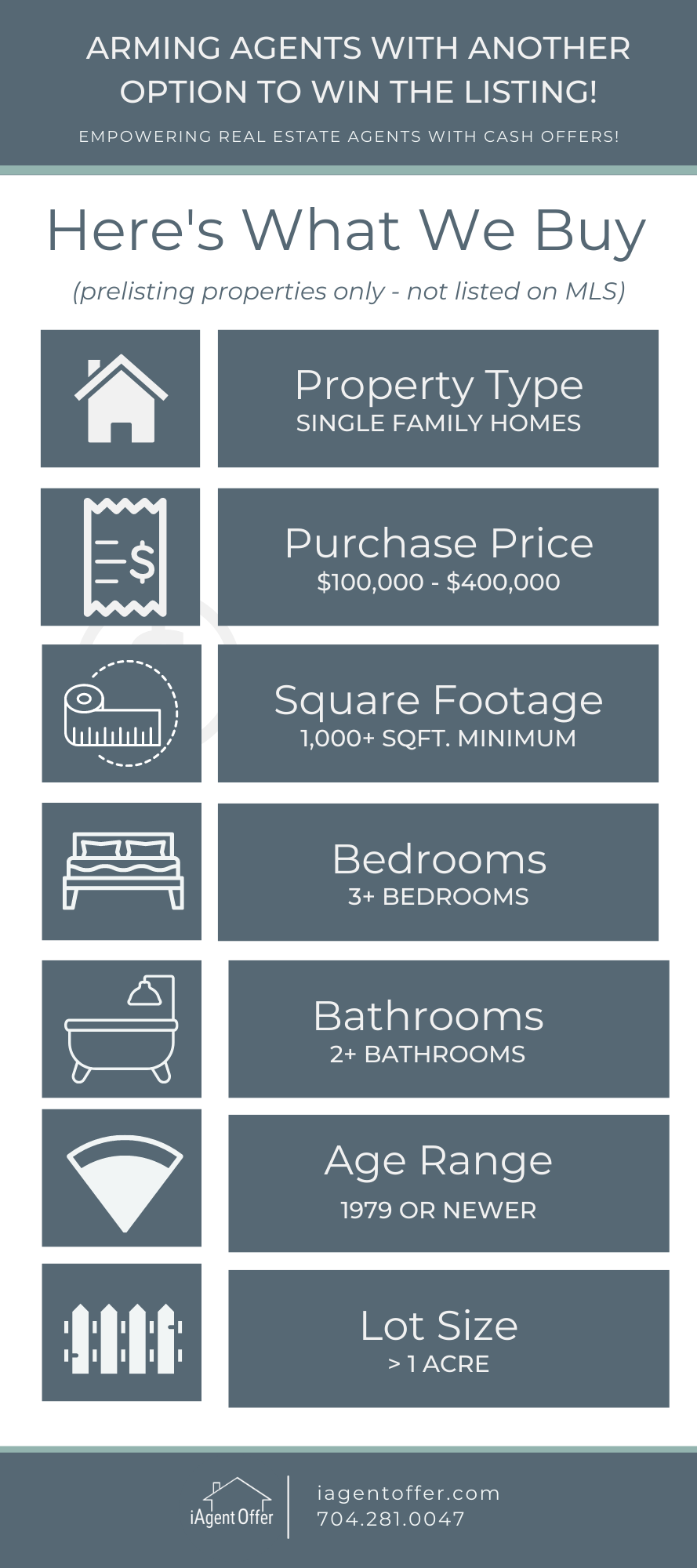 Hear what other agents are saying about the process:
If your property matches the buy box criteria, check the iAgent zip code list for locations, and the no-no list for property attributes that iAgent cannot accept.